Better Together
December 02, 2021 | 2-minute read
While serving in the U.S. Air Force, Peter and Kelley met through a roommate and immediately felt a spark. "I looked at him, he looked at me, and it was instant," Kelley says. "As soon as I saw him, I knew I was going to marry him."
Now, the two are celebrating 23 years of marriage — but they admit to facing tremendous difficulties during that time. After their service, both required treatment for medical conditions, and as Kelley puts it, "There was only room for one sick person in our house."
Although Kelley had fibroids that caused a tremendous amount of pain, Peter's injuries from serving in security forces left him disabled and in need of a caretaker. "I had some autoimmune issues. I developed problems where I was falling all the time," Peter says. Through this experience, he lost his sense of purpose.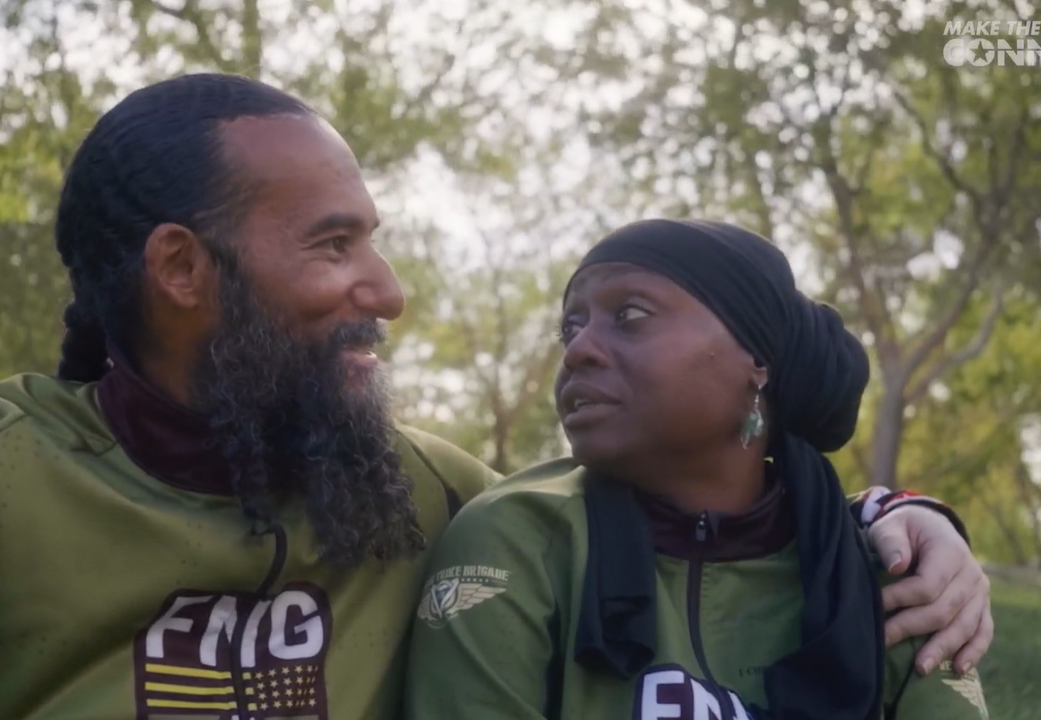 Kelley put Peter's treatment first. In her mind, "He was a lot worse than me, and … I could just help myself once I got him in a better situation." To dull her own pain, Kelley misused medication and alcohol, which eventually put a strain on their marriage.
After experiencing extreme withdrawal symptoms, Kelley knew she needed help and reached out to VA. "It was a blessing that I actually went in there," she says. "That's how I got my life back."
Kelley began going to the psychiatric unit at her local VA facility, where they addressed both her physical pain and mental health challenges. Through treatment, she was able to stop misusing medication and alcohol, which helped inspire Peter to find a path to recovery.
"When I got sober, it sent Peter into a place of healing as well," Kelley says.
"She gave me the encouragement," Peter says, "I went in there right after her, and I started getting some solutions in that actual psych unit."
Things were beginning to look up for the couple, especially after Kelley trained to become Peter's official caretaker. "The caregiver program allowed me to have flexibility so that I could be there for Peter," she says. "VA played a very important part in that, especially when we went to the War Related Illness clinic."
As part of Peter's physical therapy, the clinic recommended using a recumbent tricycle with an electrical power unit to take over whenever he is unable to pedal the bike himself. This allowed him to get outside a lot more, and Kelley noticed the difference it made. "He would just be so happy on that bike, and his legs were getting stronger," she says. "It was exciting."
Kelley began biking with Peter, and their newfound hobby inspired them to share this experience with other Veterans. A business was born, helping to make sure Veterans have access to recumbent tricycles.
"Through our nonprofit, now we can feel like we're serving together again," Peter says. "VA was able to help us both stop suffering so much, and that gave us a spark in our relationship."
"I didn't even get my husband back. I got something better, because he's a completely different person," Kelley says. "It's like being in love all over again."
---