The Warning Signs for Suicide
September 14, 2020 | 5-minute read
Noel was trying to say goodbye without actually saying the word "goodbye." Fortunately, his friend caught on right away.
Noel was at a low point. Since transitioning out of the U.S. Marine Corps, he'd been restless. He'd struggled to trust people, to sleep at night. He was isolating himself.
Then one day, he just broke down. "I just wanted to die," he remembers. He curled up into a ball in the corner, crying. "I just hated myself so much at that very moment. And I just didn't want to be here anymore."
Noel texted his friend. He wanted to say goodbye without him catching on, so that he wouldn't "think anything of it."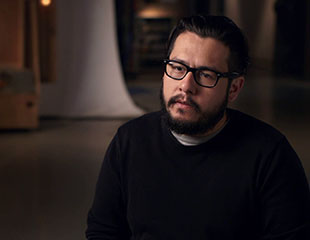 That friend could feel something was off and called 911 for help. They rushed to Noel's door and helped him get support. "It made me realize," he says, "that I can't be lazy with my mental health."
But the warning signs for suicide are not always so overt.
This September, recognize Suicide Prevention Month by taking a moment to review some of the signs that someone may be at risk for suicide. They can include:
All signs of suicide risk require attention, but some warning signs require immediate action. If you recognize any of these signs, either in yourself or a loved one, find support in your community. If you are in crisis or are concerned that a loved one is, contact the Veterans Crisis Line. Free support is available 24/7. Dial 988 then press 1, chat here, or text 838255.
The following can be signs of a suicidal crisis.
Making a plan for how or when to attempt suicide
Frequently talking, writing, or drawing about death or about items that can cause physical harm
Acting recklessly or engaging in risky activities without thinking about the consequences
Behaving violently, such as punching holes in walls, getting into fights, or engaging in acts of self-harm
Feeling rage or uncontrolled anger or seeking revenge
Taking risks that could lead to death, such as driving fast or running red lights
Giving away prized possessions
Putting your affairs in order, tying up loose ends, and/or making a will
Seeking access to firearms, pills, or other means of harming yourself
Matt, a U.S. Army Veteran, recognized the signs of a crisis. Like the man who helped Noel, he too was on the other end of the line with a friend in need.
In their first phone call that night, they had just talked about maybe grabbing some drinks. Matt had been busy, so he proposed going out the following night. Their second call became much more urgent.
"I know you can't come over. No worries, dude," Matt's friend told him. "I just want you to know, if you ever run into my family or anything, will you just tell 'em that I love 'em?"
Matt and another buddy raced over. They found their friend sitting upstairs in the kitchen holding a weapon. They were able to talk with him for a while and find him some help. In being there for someone else, Matt's own challenges came into focus — particularly isolation and depression.
"That was a moment that I recognized all those feelings that were within myself," he says, "and they became very real." That's when he sought support.
Yasmeen, another U.S. Army Veteran, also knew she had to make a change. She had witnessed a friend die during her service, and after she transitioned out of the military the emotions finally caught up with her. She went numb. She lost her joy in life and her trust in other people. She withdrew.
"It just became so much for me that I tried to hurt myself," Yasmeen says. "So I knew I had to take that step forward to make a change."
The Veterans Crisis Line connects Veterans in crisis and their families and friends with qualified, caring VA responders through a confidential toll-free hotline and online chat, regardless of enrollment in VA care. If you are thinking about death or suicide, call the Veterans Crisis Line now dialing 988 and Pressing 1, use the Veterans Crisis Line online chat, or send a text message to the Veterans Crisis Line at 838255. The Veterans Crisis Line offers free, confidential support, 24/7/365.
---