Retirement Readiness
March 09, 2021 | 6-minute read
Retirement can be a rewarding and fulfilling chapter in life, but it may also have unexpected downsides when it comes to mental health.
Like many retirees, Veterans can feel that their days lack focus and purpose without the routine and responsibility of work. Those who relied on the structure of military service may feel adrift without similar guidelines after they retire. And without a job to focus on, Veterans have an abundance of free time to think about troubling events from the past, including combat experiences.
"Guys now who are retiring … start to think about things," explained Howard, a U.S. Army Veteran who served in Vietnam. "You had a kid. You worked. You're retired. Your kids are out of the house. You're sitting around and you think. You go back to certain times, you know?"
Beyond facing difficult memories, some retired Veterans may feel a strain on their relationships and finances, or find it harder to enjoy things they would usually like to do. Retirement hits each person differently.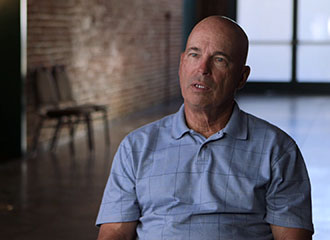 While retirement can be tough, a healthy lifestyle can make you feel younger and more vital, helping to improve your overall well-being in your later years. It may also help you to:
Keep your mind active through social activity, learning new things, or reading.
Talk with other Veterans, family members, or friends who have been through experiences similar to yours.
Devote time to causes and people you care about.
Get regular exercise, maintain a balanced diet, and curb excessive tobacco, drug, and alcohol use.
And where a healthy lifestyle leaves off, VA can support you with counseling and other services to make the most of your retirement. If you are feeling stress, anxiety, depression, or any other emotion that worries you, ask for help from family members, friends, a person you trust, or VA.
Lige, a Navy Veteran of the Korean War, reached out to VA after realizing: "I don't want to spend the rest of my life like this. I'm not getting along with my family. I'm not getting along with myself. I want to do something about it."
"The mental health department at the VA is No. 1, top-notch," Lige says. "There are programs out there for [Veterans]. We're not forgotten."
---