When To Start Talking With a Veteran About Mental Health
August 23, 2023 | 5-minute read
Some Veterans find it difficult to talk about the ways their past experiences may be affecting their current mental health. As a Veteran's friend or family member, you can learn how to identify the signs that they may be having difficulty and give them space to start talking about their challenges. Taking the first step may seem intimidating, but it can also be the most important step in helping someone heal.
Stephanie experienced military sexual trauma, and she started isolating herself from others when she returned home. She didn't know how to speak about her trauma with people who hadn't experienced it. 
"When I got out, that was very rare that anybody admitted they had a trauma experience," Stephanie says. "So, it was definitely important to have your tribe and your community of women Veterans that understand where you come from." After finding her niche and connecting with a new friend, Shirley, Stephanie started to enjoy her life again.
"You need a professional … to talk to," says Shirley, who served in the U.S. Marines in the early 1960s. "You need your support around you because I feel like, once you get it out, you feel better and you can help that person feel better."
For Veterans like Stephanie, connecting with other Veterans can be very therapeutic. Now Stephanie helps other women Veterans open up about their traumas. Hearing Veterans speak openly about their challenges and how they have worked through them can help build trust and provide an opening for others to talk about their mental health.
Learn to recognize the signs that you may need to start the conversation.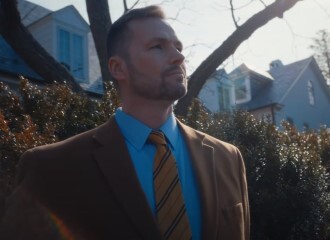 Gemini noticed that her husband, Daniel, was having trouble sleeping and was always on high alert, even in their own house. Daniel's symptoms worsened as time passed, but he was reluctant to talk to anyone about his experiences and how he was feeling. However, Gemini started to see a pattern of symptoms in his daily life. That's when she decided to sit down and help him open up about his challenges.
Gemini remembers telling him: "You're a hero to your country. You're a hero to your family. You really need to be a hero to yourself. You need to get the support you need and the help that you've earned."
With Gemini's support, Daniel talked remotely with a VA doctor at a pain clinic. The doctor, Daniel says, was "a great listener [who] was able to get me out to talk to other doctors whose specialty was what I was having trouble with."
Daniel got more comfortable talking with a mental health professional about what was on his mind, Gemini says. "He was more relaxed. It was like we had the old Daniel back."
The hypervigilance and insomnia Daniel experienced are familiar to many Veterans and the people who live with them. Signs that something may be amiss vary, depending on the mental health challenge and its severity, but they can include:
Resources for Veterans' family members and friends can help you through the hard parts.
VA recognizes the difficulty of caring for and about a Veteran who is having a tough time. That's why VA offers assistance to caregivers 24/7, including:
Veterans Crisis Line. Veterans and Service members in crisis — as well as their family members and friends — can connect with qualified, caring VA responders through a confidential toll-free hotline, online chat or text messaging service.

Coaching Into Care. This confidential, free telephone service guides callers through tough conversations to encourage a Veteran to seek professional mental health support. In 10- to 30-minute calls, licensed psychologists and social workers inform, support and guide callers through starting and maintaining a conversation with a Veteran about their mental health. To learn more, call Coaching Into Care at 888-823-7458.
VA Caregiver Support Program. This program offers training, educational resources and a variety of tools to help Veterans' caregivers. Call 

855-260-3274

between 8 a.m. and 8 p.m. ET, Monday to Friday, for caregiving advice. You can also

find your local Caregiver Support Coordinator

.
---